2020 Mercedes Benz Sprinter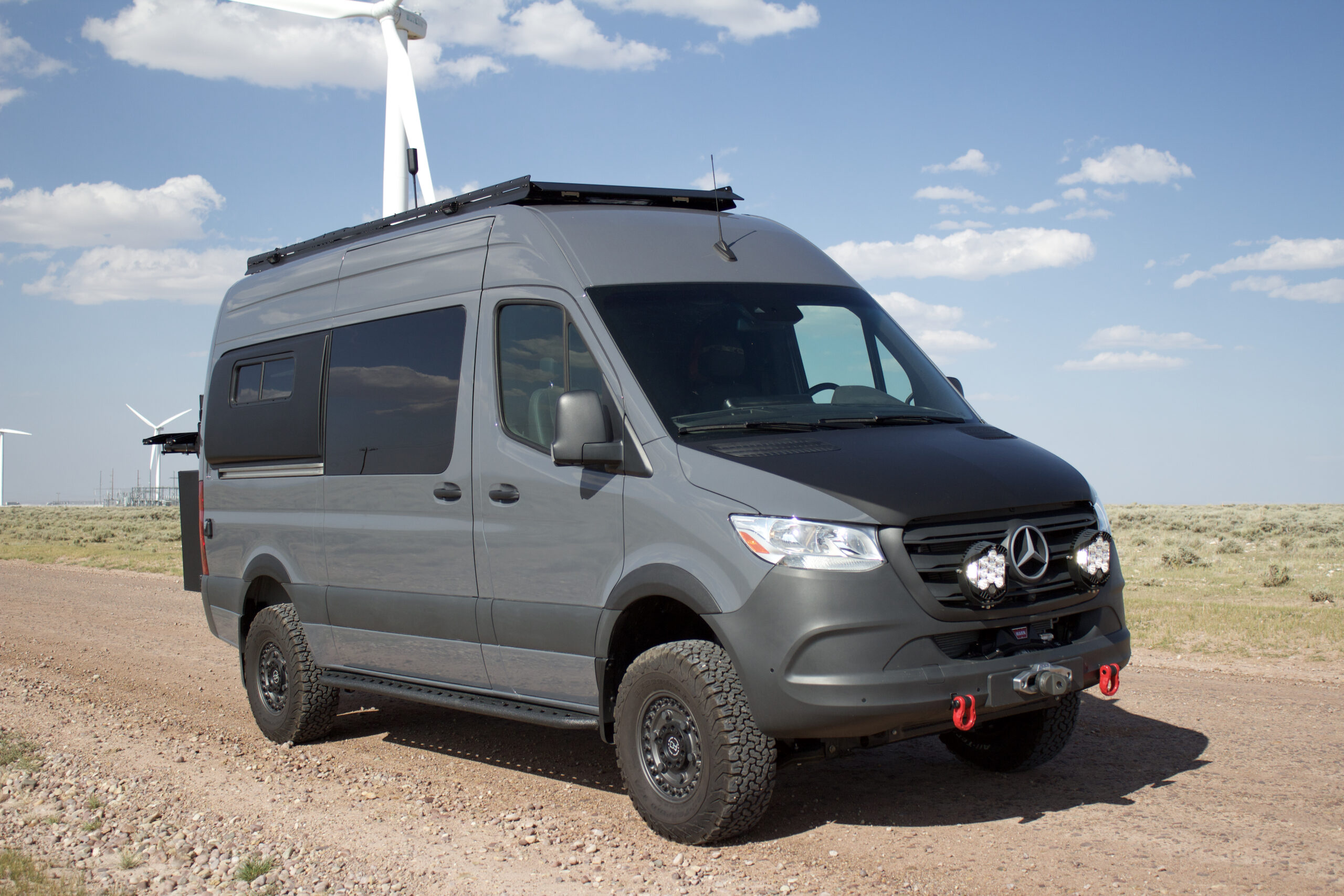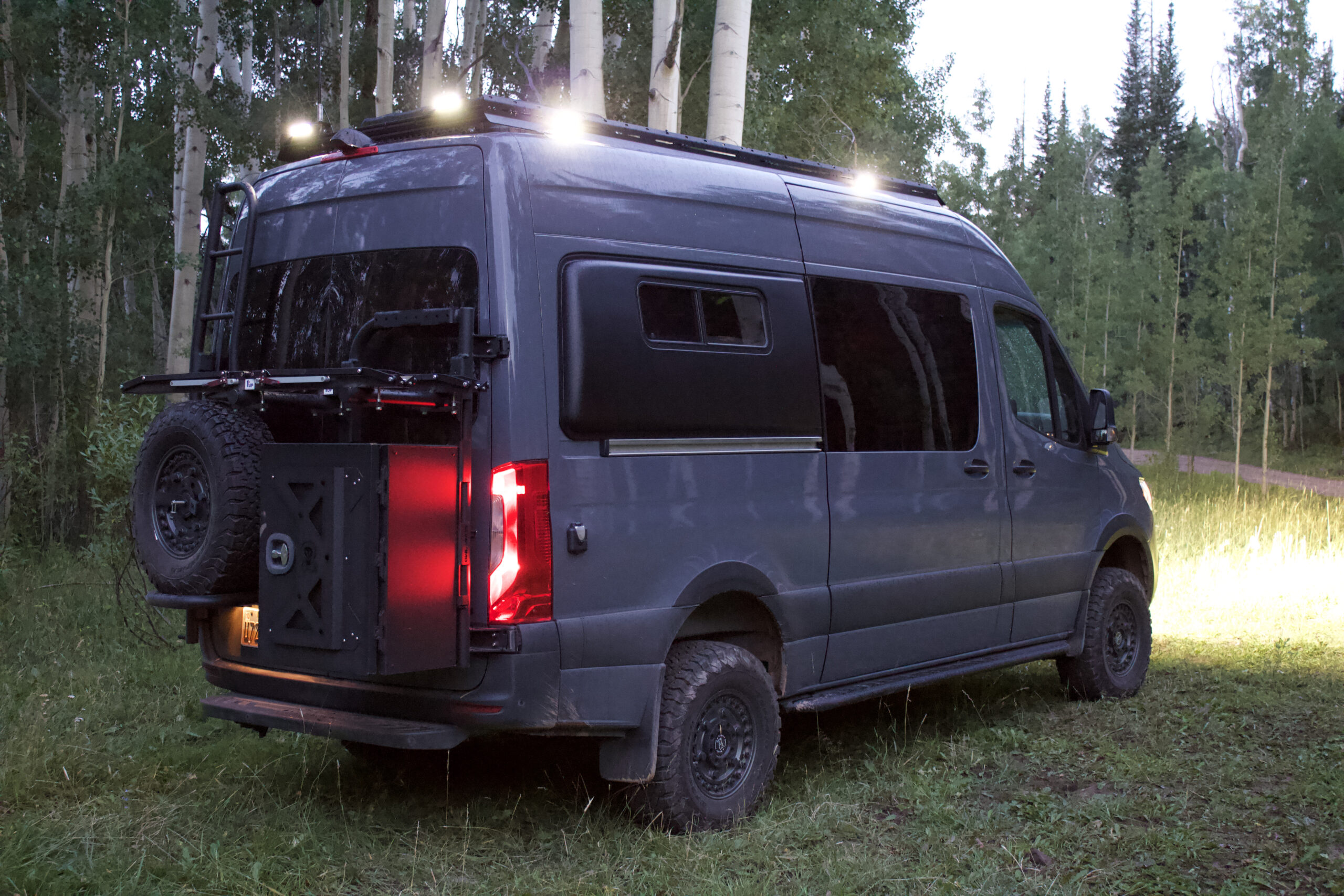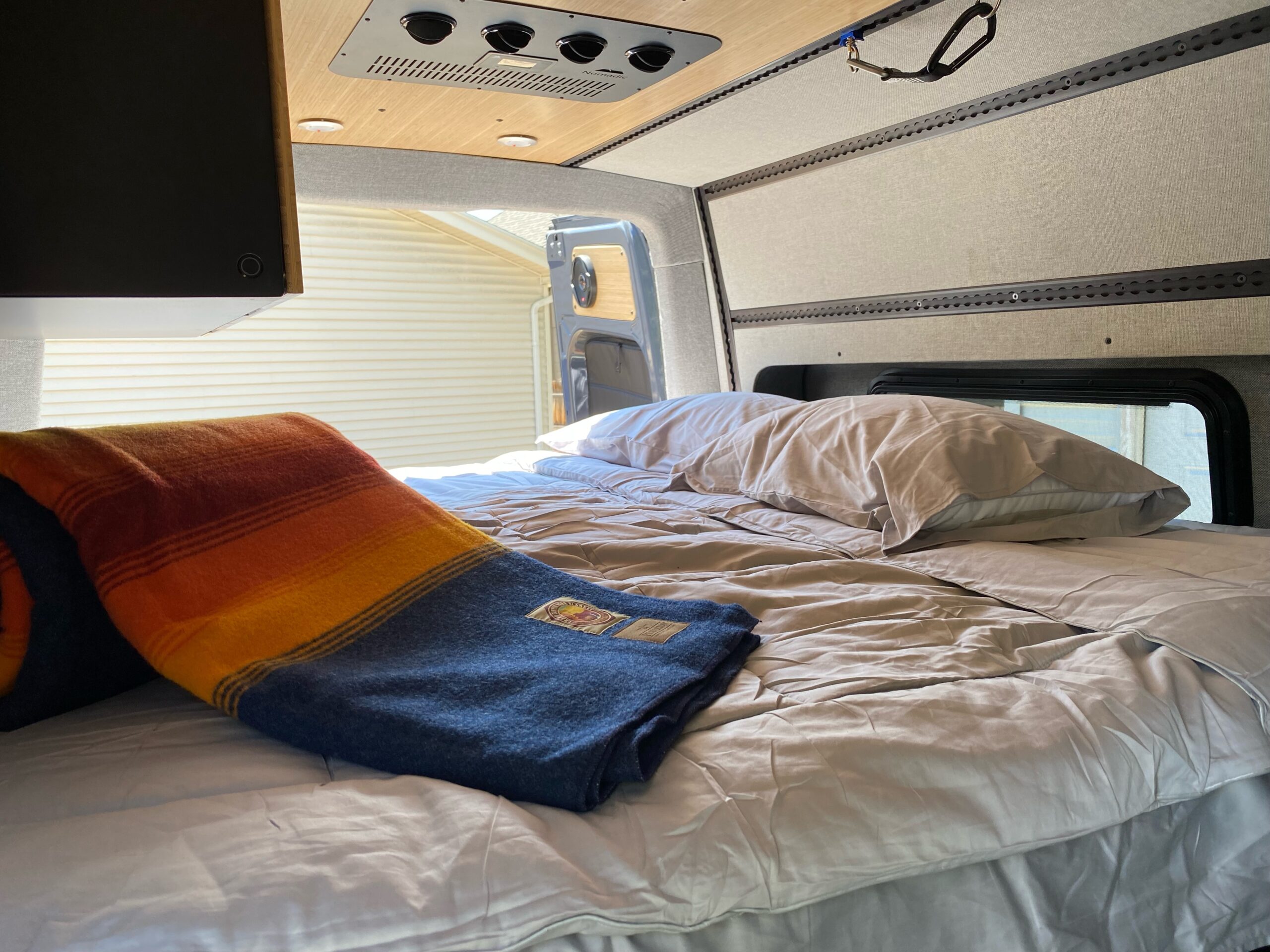 We are pleased to offer this 2020 Mercedes 4 x 4 144" Totally Loaded four season go anywhere two person van. This one has all the options. This truly is a two person, live off the grid, overland work of art. Professionally built to go explore. This van has SIX (yep you read that right) Lion Energy 130 (rated at 105) amp hour batteries so you can run the A/C all night. Don't wait the 12-18 months to have one built, this one is available now and only has 1,350 miles. Please check out the build list of all the options and photos. We will gladly offer a facetime video tour of everything this totally decked out van has to offer.
2020 Mercedes Benz 2500 4 x 4 High Roof – Full Electronics Package Model M2CVX (Loaded – Larger touch screen, GPS, surround cameras, lane assist and apple car play) – Purchased September 2020 – 2021 Build Converted by Professional Upfitter– Fall 2021 Completion Date – Van Manufactured in Germany – Conversion done in USA – Current Mileage only 1,350 miles
Adventure Wagon Interior Kit with Black Anodized L-Track (Bamboo ceiling, Toast color upholstery siding, Black Hexa Birch lowers– Summit Marine Padded Flooring ) Custom Matt Black Hood Wrap
Flarespace Custom Painted Matt Black Flares with CRL Slider Window on Passenger and Awning Window on Driver – Blue LED Lights with Dimmer in Padded Upholstery Covered Trim Rings
Shuksan Overhead Storage with Custom Blue and White LED Lighting and Padded Lining
Custom Upholstery color matching headliner
Hush Matt and 3M Insulation throughout entire Van
Cargo L-Track System In Garage Storage Area
Powder Coated Black MOAB Bed Platform with Custom 1/3 – 2/3 Configuration (Full and Queen Plus) with Custom 5" Natural High Density Talalay Latex Foam Soybean Oil base with organic cotton topper from American Overland Mattress Company. (2" inches shorter than a king mattress.) Comes with Flarespace complete organic cotton custom fitted sheets, comforter and (2) pillows
Custom Bamboo / Hexa Birch / Sheet Metal Cabinets throughout the Cabin / Galley and 1.75" Bamboo Countertop / Drop-Down Outdoor Table
Enclosed 24" x 24" Vanwife Components Fully Enclosed Aluminum Powder Coated Shower with waterproof Touch LED Light – vented next to Maxxair Fan
12V Nomadic Cooling A/C 3000 with Remote
MAXX Air Vent Fan with Remote and mat black cover
Esparger S2 D2 Diesel Heater with Altitude Adjustment
RUVATI Stainless Sink with Strainer and Cutting Board – Below Sink Water Filter
Lagun swivel mounted table with custom 1" thick hardwood butcher block top – Installed at Driver seat Extra mount plate included
Mini Duo 20.5"– Dual Induction Cook Top
Isotherm Stainless Cruise 85 Stainless Refrigerator Freezer
We-Boost RV Cell Phone Booster – Antenna mounted on adjustable swivel
Scopema Travois Swivel Seats Driver and Passenger
Rechargeable Laveo Dry Flush Battery Operated Toilet-still in box
Vanmade Gear Custom Black Window Insulated Window and Fan Covers – Complete Blackout Package
2 x 100 Watt Rich Solar Panels Mounted on Flatline Van Company Roof Rack with Faring. Renogy DCC50S Board Battery MPPT Charge Controller, (6) 130Ah Lion Energy Lithium Batteries, , Renogy DC-DC Monitor – Xantrex 2000-817 – 2080 2000W 80A Inverter Charger with Xantrex Freedom X Controller w/ Furion 30 amp Shore Power Plug. Shore power plugs and adapter included. All Black 110 plugs with USB-C outlets with black covers
Van Compass Hidden Winch Bumper with Warn Zeon 12,000 lb Winch And Forged Aluminum Fairlead / Spydura Cable and Factor 55 Pro Hitch Link
Van Compass Floating Light Mount with Baja Designs LP9 Light Kit with In -Dash Rocker Switch
Agile Offroad upgraded dual horn system
Rigid Scene Lights Passenger Side – LED Button Controlled from Driver Panel
Rigid Back Up Lights – LED Button Controlled from Driver Panel
White LED light bars for cargo and electrical cabinet 22mm LED blue light switch on rear of cabinet
Owl Ladder Tire Carrier and Large Rear Expedition Storage Box with Black Powder Coated 180 Degree Hinges
(2) 1up Bike Racks with Wheel Locks
Backland Expedition Gear Apex Series 144 True Rock Slider Steps – Rhino Lined – Imported from Canada
Van Compass – Differential Skid plate
Outdoor shower attachment at water box
Bosch 2.5 Gallon Point of Use Water Heater with (2) red illuminated 110 switches
32 Gallon Water tank With Lighted KUS illuminated Level Gauge and Sensor and Shurflo 2.5 gpm pump with vibration isolator and filter
22 Gallon Grey Water Tank with Automatic Drain valve – LED Switch on Overhead Driver Panel
Replaced Factory Speakers with JBL four speakers and JBL speakers in rear door in Custom Bamboo Panels
Black Rhino 16" Armory wheels (5)
BFG KO 2 Tires LT275/70 R16 With Agile Offroad No Rub fender kit
Van Compass Falcon 4.3 Adjustable Shocks Front and Back
RB Components Bug Screen Rear and Slider Door.
$204K.
Contact Vern (949) 218-0026.
Located in Salt Lake City, UT.